September 27, 2022
'Tamron Hall' Scores a 13-Week High in Total Viewers
Ratings Report: Week of Sept. 12, 2022
|National Live+Same Day Program Ratings
'Tamron Hall' Scores a 13-Week High in Total Viewers
'Tamron Hall' Holds 100% of Its Year-Ago Delivery in Homes and Women 25-54
Tuesday's Episode Is the Show's Most-Watched Telecast in Over 3 Months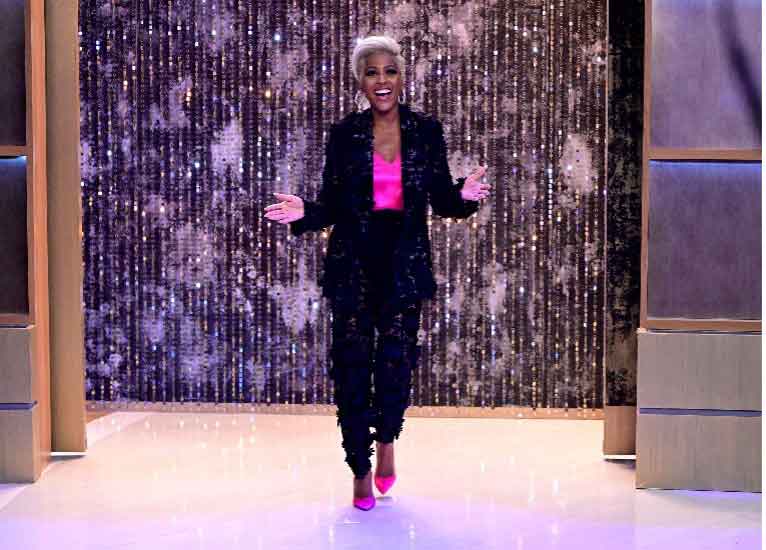 Host Tamron Hall walks on the set of "Tamron Hall," Tuesday, Sept. 13. Photo credit: Jeff Neira*
During the week of Sept. 12, 2022, "Tamron Hall" jumped over the prior week by 16% in Total Viewers (964,000 vs. 834,000) to a 13-week high – since the week of 6/6/22. "Tamron Hall" also grew week to week in Households (+17% – 0.7 rating vs. 0.6 rating) and Women 25-54 (+50% – 0.3 rating vs. 0.2 rating).
"Tamron Hall" held 100% of its year-ago delivery (w/o 9/13/21) in Households (0.7 rating) and Women 25-54 (0.3 rating).
Tuesday's telecast of "Tamron Hall" (on 9/13/22) marked the show's most-watched single day telecast (1.041 million Total Viewers) on any day in more than 3 months – since Wednesday, 6/1/22. Tuesday's episode featured harrowing accounts from those who have cheated death but lived to tell the tale, chef and host Justin Sutherland, and a surprise for a woman who was rescued after being trapped in a car during a flash flood.
"Tamron Hall" is produced by ABC News and is distributed in national syndication by Disney Media & Entertainment Distribution.
For times and channels, go to www.TamronHallShow.com and follow the show on social media @TamronHallShow.
Source: The Nielsen Company, National Live+Same Day Program Ratings, weeks of 9/12/22, 9/5/22 and 9/13/21. Beginning with the 2022-23 season, ratings for "Tamron Hall" include the show's run on Bounce TV.
*COPYRIGHT ©2022 American Broadcasting Companies, Inc. All photography is copyrighted material and is for editorial use only. Images are not to be archived, altered, duplicated, resold, retransmitted or used for any other purposes without written permission of ABC News. Images are distributed to the press in order to publicize current programming. Any other usage must be licensed. Photos posted for Web use must be at the low resolution of 72dpi, no larger than 2×3 in size.
Press Contacts:
Melissa Padgitt
Melissa.Padgitt.-ND@disney.com
FerenComm for "Tamron Hall"
TamronShow@ferencomm.com