November 23, 2021
'The View' Ranks No. 1 in Households and Total Viewers Among the Daytime Network Talk Shows and News Programs, For the Week and Season to Date
Ratings Report for ABC's "The View"
Week of Nov. 15, 2021
'The View' Ranks No. 1 in Households and Total Viewers Among the Daytime Network Talk Shows and News Programs, For the Week and Season to Date
Week to Week, 'The View' Sees Gains in Women 25-54 and Women 18-49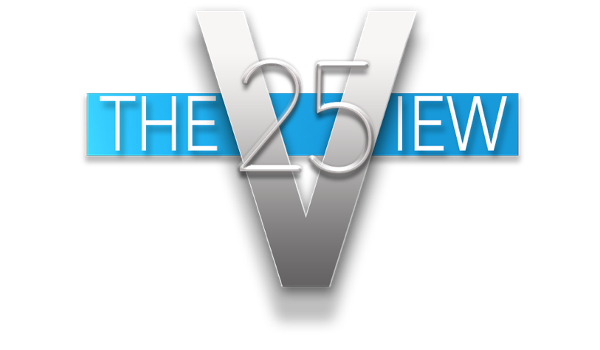 "The View" averaged 2.284 million Total Viewers, 267,000 Women 25-54 and 211,000 Women 18-49, during the week of Nov. 15, 2021, based on Live + Same Day Data from Nielsen Media Research.
"The View" improved on previous week in Women 25-54 (+2% – 267,000 vs. 261,000) and Women 18-49 (+11% – 211,000 vs. 190,000).
For the week, ABC's "The View" stood as No. 1 in Households and Total Viewers (1.6 rtg and 2.284 million, respectively) among the daytime network talk shows and news programs, leading NBC's "TODAY Third Hour" (1.5 rtg. and 2.120 million, respectively) and "TODAY with Hoda and Jenna" (1.1 rtg. and 1.555 million, respectively). In fact, season to date, "The View" ranks No. 1 in Households and Total Viewers among the daytime network talk shows and news programs.
NOTE: On Friday (11/19/21), "The View" was retitled to "View-ABC" due to ABC News' special report on the Kyle Rittenhouse trial. The retitled telecast is not included in the weekly averages. "The View"'s averages are based on three days (Monday-Thursday).
Source: The Nielsen Company, NTI Total Viewers, Women 25-54 and Women 18-49 Live + SD Current Week (w/o 11/15/21), Previous Week (w/o 11/8/21) and Year-Ago Week (w/o 11/16/20), or as dated. Season 2021-2022 (9/6 – 11/21/21) and Season 2020-2021 (9/7 – 11/22/20). *Beginning 8/31/20, national ratings also include Out of Home (OOH) viewing.  Prior to 8/31/20, ratings do not include OOH viewing.  Averages based on regular telecasts.
*COPYRIGHT ©2021 American Broadcasting Companies, Inc. All photography is copyrighted material and is for editorial use only. Images are not to be archived, altered, duplicated, resold, retransmitted or used for any other purposes without written permission of ABC. Images are distributed to the press in order to publicize current programming. Any other usage must be licensed. Photos posted for Web use must be at the low resolution of 72dpi, no larger than 2×3 in size.
LINK: https://bit.ly/3DLLqUF
SHARE: https://ctt.ac/z51q0
ABC Media Relations
Lauri Hogan
lauri.l.hogan@abc.com
Pons Rongavilla
ponciano.rongavilla@disney.com