Katie Couric, Ava DuVernay and Jaden Michael, Drew Barrymore and Chef Pilar Valdes, Edie Falco, Hot Topics and More on Season 25 of ABC's 'The View,' Oct. 25–29
Gretchen Carlson Guest Co-Hosts Oct. 25-26
There's Something to Sing About When 'The View' Celebrates Halloween With Ricki Lake, Kermit and Miss Piggy, Oct. 29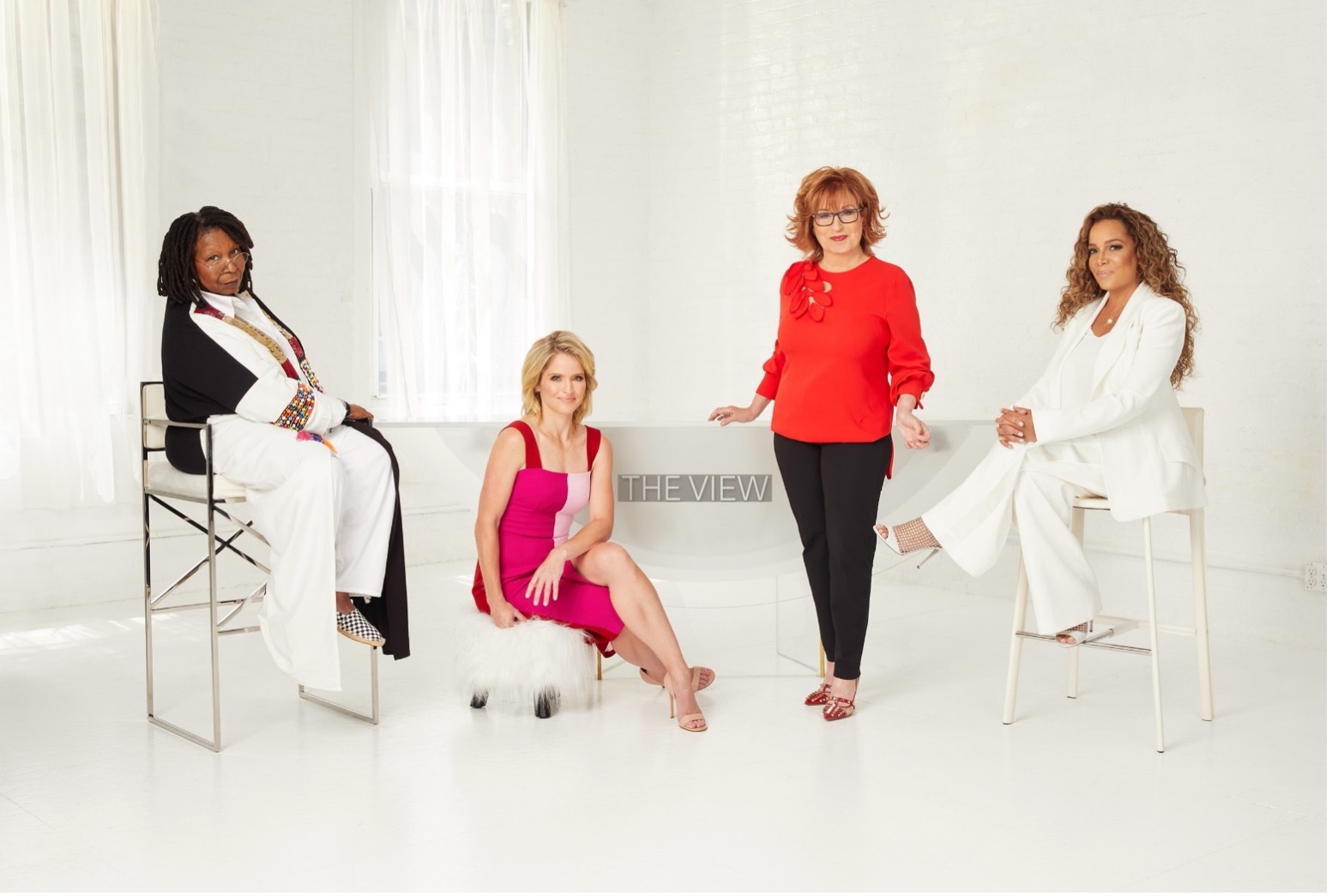 Called "the most important political TV show in America" by The New York Times, "The View" (11:00 a.m.-12:00 p.m. EDT) is a priority destination for our guests and must-see viewing for our loyal fans with up-to-the-minute Hot Topics and invaluable conversations with live broadcasts five days a week. The Daytime Emmy® Award-winning talk show concluded season 24 as the most-watched daytime talk show, ranking No. 1 in Households and Total Viewers among the daytime network and syndicated talk shows and news programs for the first time in the show's history. "The View" is executive produced by Brian Teta and is directed by Sarah de la O. For breaking news and updated videos, follow "The View" (@theview) and Whoopi Goldberg (@whoopigoldberg), Joy Behar (@joyvbehar), Sunny Hostin (@sunny), Sara Haines (@sarahaines) and Ana Navarro (@ananavarro) on Twitter.
Scheduled guests for the week of OCT. 25-29 are as follows (subject to change):
Monday, Oct. 25 – Guest co-host Gretchen Carlson; Katie Couric (author, "Going There"); "View Your Deal" with hottest items at affordable prices
Tuesday, Oct. 26 – Guest co-host Gretchen Carlson; Ava DuVernay and Jaden Michael ("Colin in Black & White")
Wednesday, Oct. 27 – Drew Barrymore and Chef Pilar Valdes (authors, "Rebel Homemaker")
Thursday, Oct. 28 – Edie Falco ("Impeachment: American Crime Story" and play, "Morning Sun")
Friday, Oct. 29 – The ladies are hitting a high note like never before when "The View" celebrates Halloween; for the first time in 30 years, Ricki Lake will appear as "Hairspray"'s Tracy Turnblad; Kermit and Miss Piggy ("Muppets Haunted Mansion"); kids costumes inspired by the latest Hot Topics.
LINK: https://bit.ly/3vAcSRZ
TWEET: https://ctt.ac/C4i98
ABC Media Relations
Lauri Hogan
(212) 456-6358
lauri.l.hogan@abc.com
Follow "The View" (#theview) on Instagram, Twitter and Facebook.
"The View" is now available on a podcast. Listen to the full show for free on Apple Podcasts or on your favorite podcast app every weekday afternoon. On SEPT. 14, "The View" debuted "Behind The Table," a special podcast series from ABC Audio featuring former and current co-hosts for an extraordinary look inside the talk show that has been making headlines since Barbara Walters first uttered the phrase, "I had this idea for a show."
"The View" can be streamed on ABC News Live weekdays at 5 p.m. EDT.
For more information, follow ABC News PR on Facebook, Twitter and Instagram.